Brandon Walter joins Dandelion at college. They get engaged right away.



Despite not liking girls, Satsuma gives this one her first kiss (so sweet).



Everybody gets high.



And I super-speeded through college ('cause it's so boring!)
And Satsuma is declared Heir.



Having no luck finding a man herself, Satsuma pays the matchmaker 5,000 Simoleans.
She's a Knowledge/Pleasure sim, with the dream of heading the SCIA.
She graduated with a degree in Psychology from Sim State.
She's a Capricorn, with 10 Neat, 3 Outgoing, 3 Active, 10 Playful and 5 Nice points. (Where did you get the cleaning points from, woman?!)
She enjoys Cuisine.
Her turn ons are Athletic Werewolves, and she hates Swimsuits.



And gets Nicholas Barthelet. A prematurely balding man.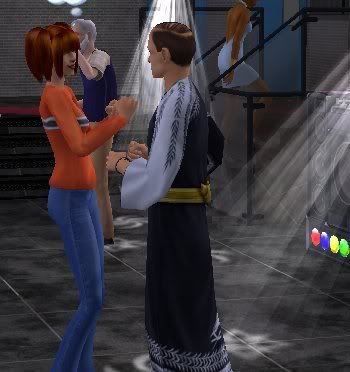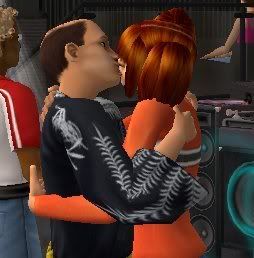 Things are going very well.
And I discovered that Nicky was from Takemizu Village when I invited him over the next sim day.



Mother does Not Approve of Surprise Engagement.



The wedding and part is a hit! (Though no limo came for them... do limos not come, now that we have BV?)

Also, Nicholas Prisma nee Barthelet.
Family/Knowledge.
Marry off 6 Kids.
Aquarius - 8 Neat, 4 Outgoing, 4 Active, 7 Playful, 8 Nice.
Tinkering.
Likes Black hair and Fitness.
Hate Logic.



Sex. It sparkles.



In which we see Tai Chi and Snowmen.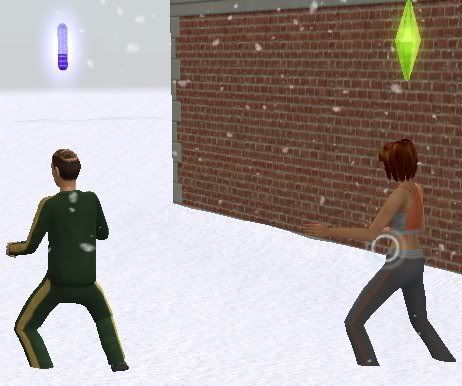 Uh, Satsuma, your crotch is ringing.



P: Have you seen a Burglar around?



P: He was supposed to get off work an hour ago.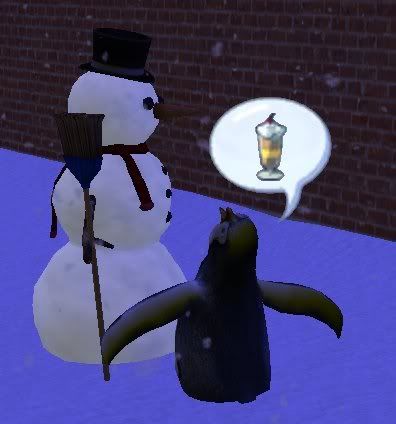 P: We were going for ice-cream.
(Interspecies mating FTW?)



I hope your sickness kills you before you get healed by that soup.



Background - "I Hate movies about babies!"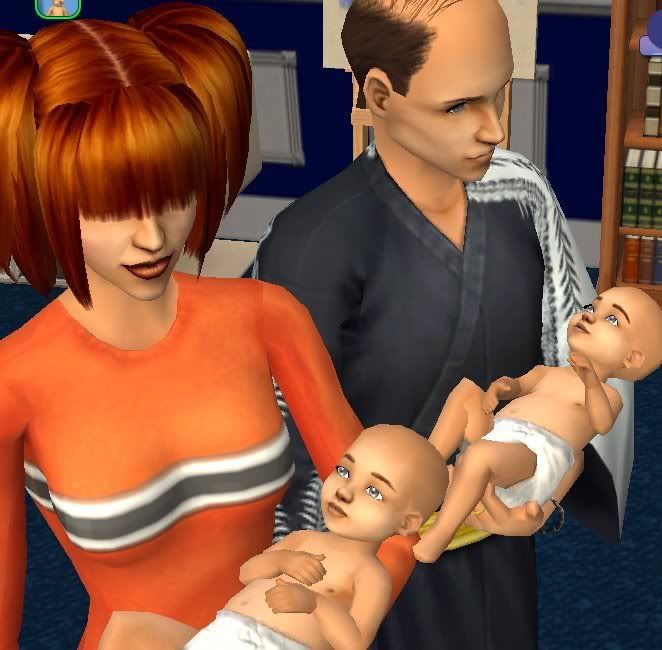 Say hello to Amber (g) and Lemon (b).



Blue vomit, FTW. (Never had it that colour IRL. Orange once. *pause* Sorry, TMI, y/y?)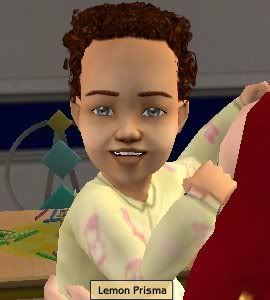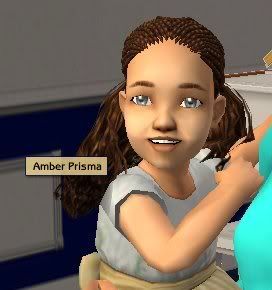 Toddler Makeover pics. Lemon, what is WRONG with your FACE?!

[Start MP3 PicSpam]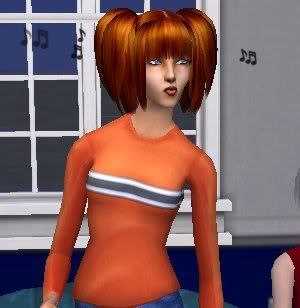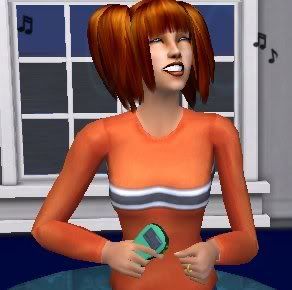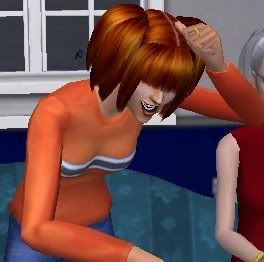 [End MP3 PicSpam]



The twins aged up. They looks much better now.



Oh, this is Banana (b) and Pepper (g). They're twins also.

[Start Toddler Dance PicSpam]


[End Toddler Dance PicSpam]



Awws, all 4 kids having a drawing party!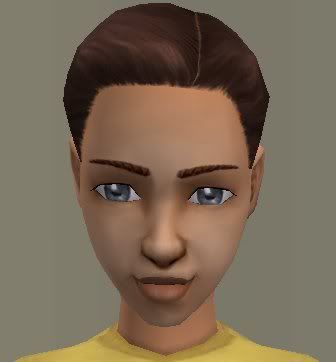 And Banana and Pepper's makeover pics. Choosing Heir will be so hard.



Amber proves she is an incredibly mean nice person.



Spying on your neighbors. The Head of the SCIA MUST KNOW WHAT IS GOING ON!



Yes. Greet the headmaster in your undies. Perhaps your expanses of flesh shall wow him.
And they did. The kids got in. I forgot to take pics though.



The Great Tai-Chi Party. Be In Awe.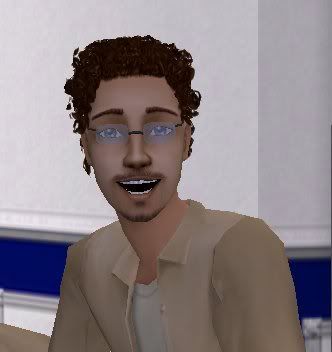 Amber and Lemon transitioned and went to college so I could have the last 2 kids Nicky wanted (because I did not have lotfullofsims yet).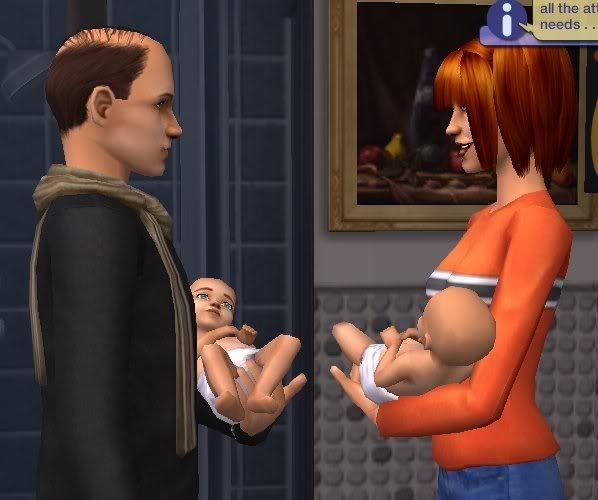 And finally, say hi to Buttercup and Sunshine, the only all-girl set of twins.



I believe this was Synchronised Talking or Nursery Rhyming.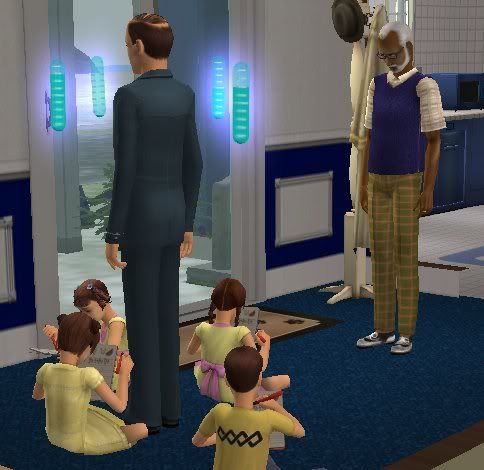 Study party, yay. (Oh, the girls are now kids, as you can see.)



And their Makeover pics. Buttercup with the curls, Sunny with the braids.



Banana and Pepper aged up. Pepper decided to follow the customs of her fathers people and dresses somewhat like a geisha.



Satsuma proves to be stupid by Tai-Chi-ing in the snow until she turns into a Block Of Ice.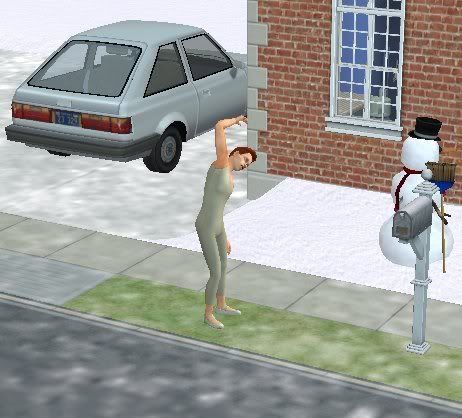 ...I have to go bleach my eyes out now.

Dude, it's winter, WTH?!



Scarlet dies. The only one who cares is Banana.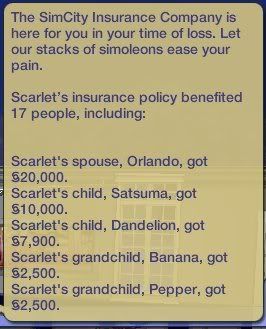 Why did Satsuma get more than Dandelion?



And the youngest twins aged up. Buttercup is top pic, Sunny is bottom pic.
All four of the kids left go to college now.